Becoming a REGAINE® certified Pharmacy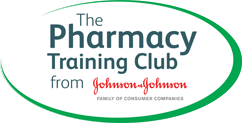 Johnson & Johnson Limited has a long and proud history of supporting pharmacy.
Not just through our sponsorship of the British Pharmaceutical Students' Association and Schools of Pharmacy but also with on-going development programmes for use in pharmacies across the country, covering both commercial and clinical aspects of pharmacy.
By completing this module you will understand more about hereditary hair loss and minoxidil; the only clinically proven OTC remedy for the condition.
How to get REGAINE® Certified
Step 1 - Learn about REGAINE® Foam format Take the easy-to-follow REGAINE® Training to learn all you need to know about how the REGAINE® Foam format can help with hereditary hair loss.
Step 2 – Take the REGAINE® Assessment The assessment consists of 15 multiple-choice questions about hair loss and REGAINE® Foam.
Step 3 – Become REGAINE® Certified Once your assessment is successfully completed, we will send you an official REGAINE® Pharmacy certificate and add you to the 'Trained Pharmacy Postcode Finder' directory on our consumer website.
If you have any questions on the REGAINE® Training, please contact the REGAINE® Pharmacy Training Helpline on 01284 717688.